Improve your services management with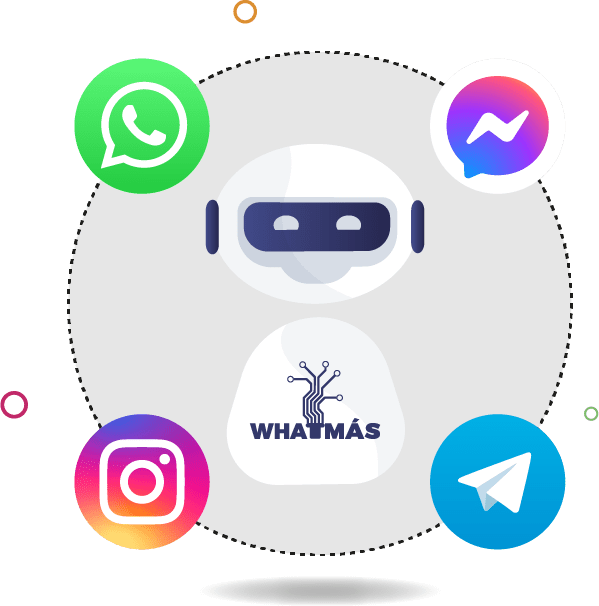 A Chatbot is a virtual agent which can answer your customer's messages autonomously; it is a software robot with artificial intelligence engine, natural language recognition that can be trained to perform automatic customer service such as: appointment scheduling, data capture, consultation and delivery of account statements information, etc.
Communication with users via text messages
– Integration with company information systems
– Allows conversation through software that integrates with Facebook, Telegram, Whatsapp and Instagram.
Whatmás automates responses to frequent requests from your customers via Whatsapp, Facebook Messenger, Telegram and Instagram; if a software bot is not enough, Whatmás forwards the conversation to one or more agents available in your company.

Access to multiple conversations
With a single Whatsapp number or single Telegram Facebook Messenger or Instagram account can be managed by a chatbot or by several agents through different PCs.

All conversations can be monitored as they are recorded in Whatmás; it is possible to evaluate the quality of service and staff performance; Whatmás identifies the agent who was in contact with each user.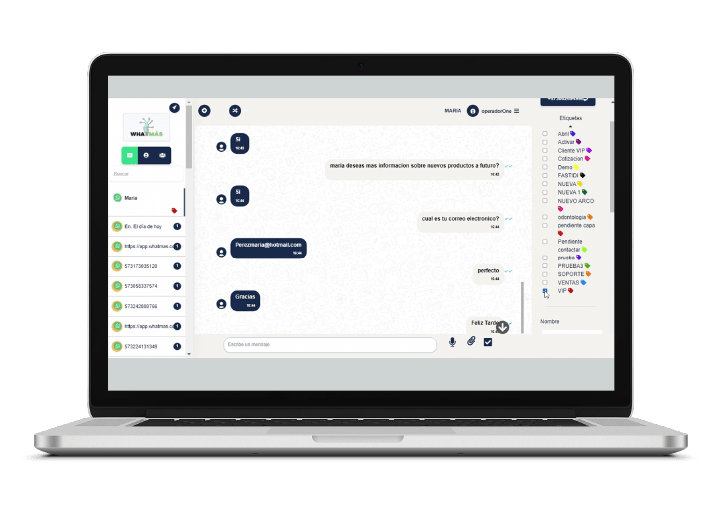 Your company will have virtual employees or chatbots serving your customers 24/7 on weekends and holidays. Fast and effective customer service at a fraction of the payroll cost.

Automation of customer service
Using chatbots you can provide attention to your customers in an autonomous way in processes such as: database capture, appointment assignment, balance or account statement inquiries, etc. Our chatbot gives immediate responses to your customers.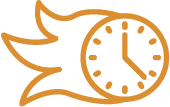 When faced with an important amount of messages, having a chatbot and distributing the conversations among several agents improves customer service times.